Of the almost endless things we know to be true but can't see, one that impresses me greatly is the refreshing and cycling of electronic devices. It's not difficult for devices to exceed our "flicker fusion" thresholds — around 8kHz for touch, between 16 and 30 Hz for vision, and around 20khz for audition (OK, that's just above human auditory capabilities, not accurately any kind of fusion, but stick with me, damnit).
One of the premises of much ubicomp literature is that the interfaces between and operations of machines will be invisible, and in some sense then, incomprehensible now — taking a form we cannot imagine or manifesting in an extrasensory fashion by virtue of speed (gigahertz), medium(radio), complexity, and so on. What's great is that like so much previous, we can devise instruments and interfaces to bring it into the realm of the sensory. I have a simple demonstration — you can see fluorescent tubes cycling in the image below. An ordinary camera brought it into the realm of human detection.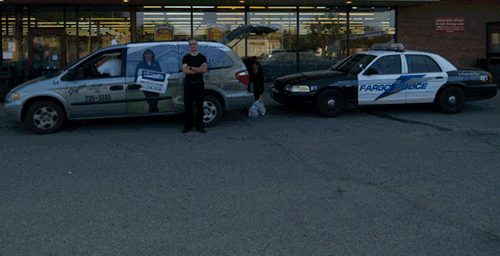 Now, I have an inkling that the proper design of ubiquitous systems will include affordances to bring their operations and interactions into the realm of human perception — most crucially in cases involving encounters with novel systems as well as transactions involving critical information. But that is the subject of a future post.