My nephew asked me to be his show-and-tell a few weeks ago. I finally made time to visit him today. The visit was a total success. I presented the DIY Book Scanner project to kindergarteners, 4th graders, and 5th graders.
I kept the scanner in its bag, and asked the class for help unpacking it.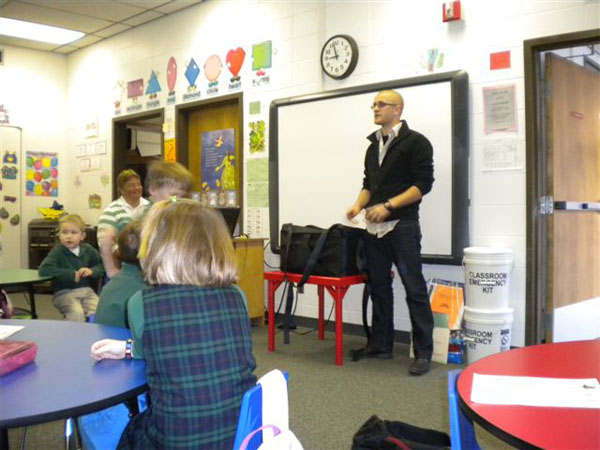 The response was pretty enthusiastic. 😉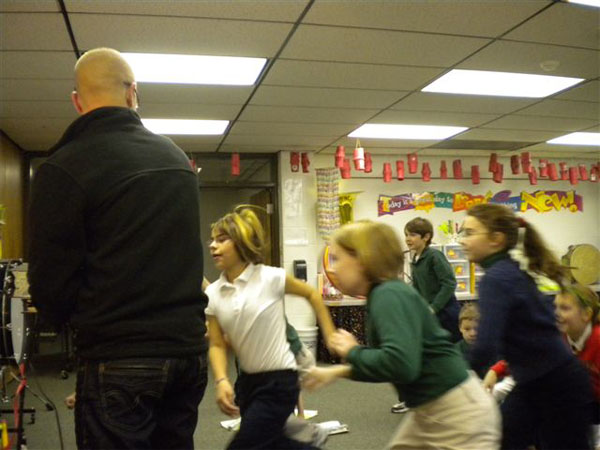 Every student got to scan a page from a book. This was Sendak's Where The Wild Things Are.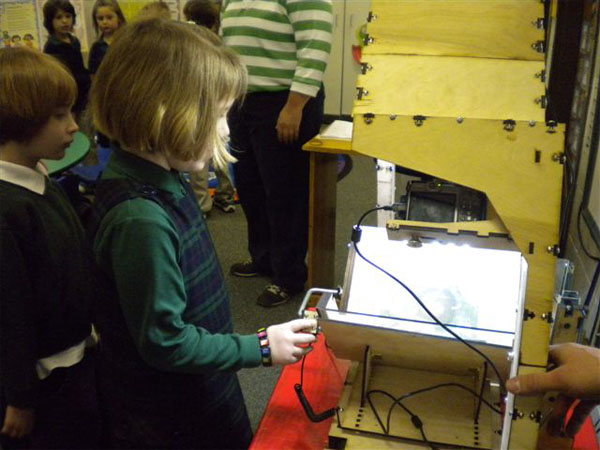 The 4th graders were super-attentive. They got the idea of book freedom and scanner utility immediately. They asked great questions, including my favorite ("Have you ever made any stuff that was a mistake or didn't work?") — I answered, explaining that I was actually showing them the three or four successes I've had among hundreds of failures. They got it, immediately.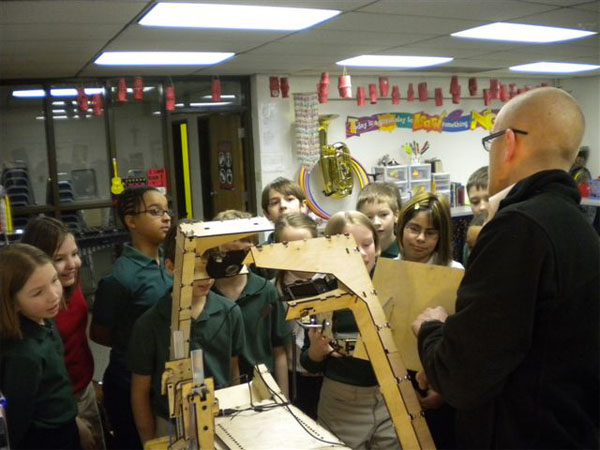 More. Look at those smiles.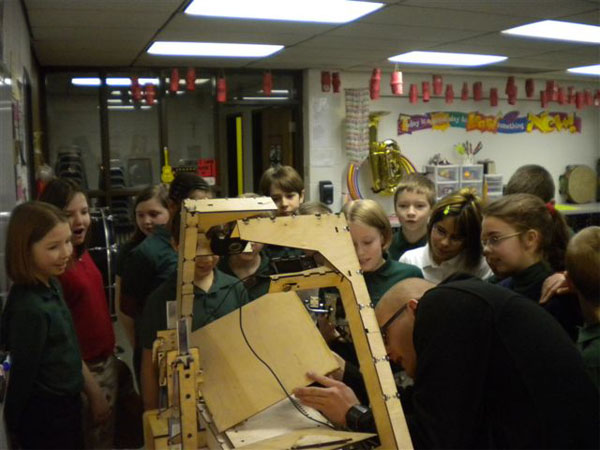 The best thing was having them help handle and assemble the machine. They were totally fascinated with the laser-cut wood, understood that the camera control was something special, and were able to operate the scanner immediately.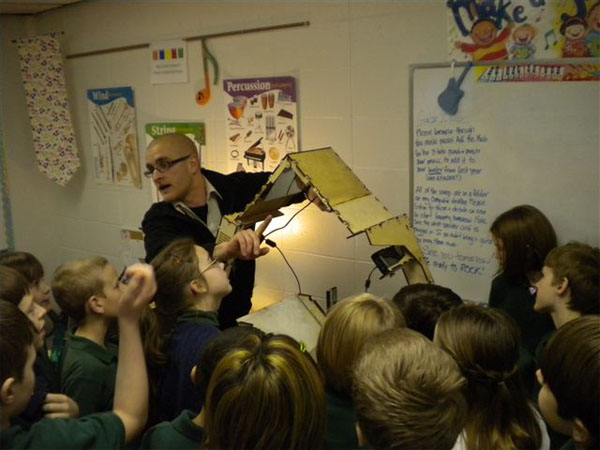 Hands-on. The only way to show the scanner.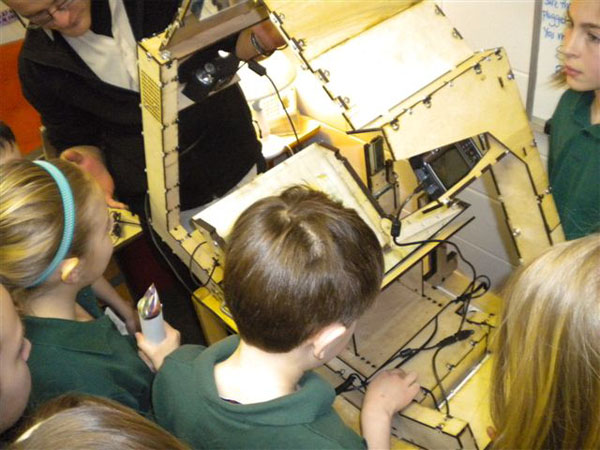 And Ben in front of the scanner. Thanks for inviting me, Ben. I had a great time. Can't wait to go to Surplus with you this afternoon.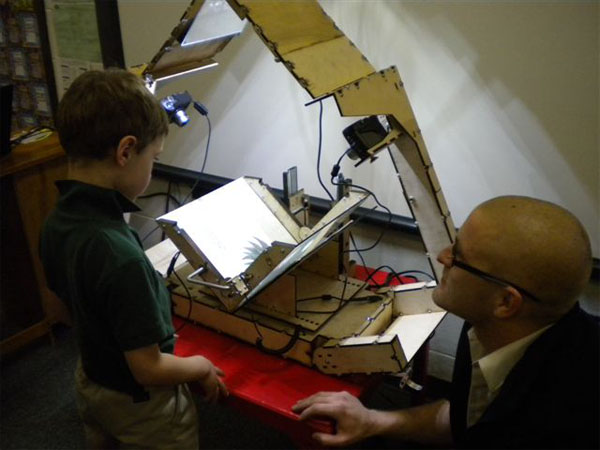 And thanks to Sarah, for having me, and for taking these pictures.