Recently, Sara rekindled my interest in wear and tear, particularly how it manifests in consumer electronics. I have many great examples of wear, but none more profound than my Dell Precision M70.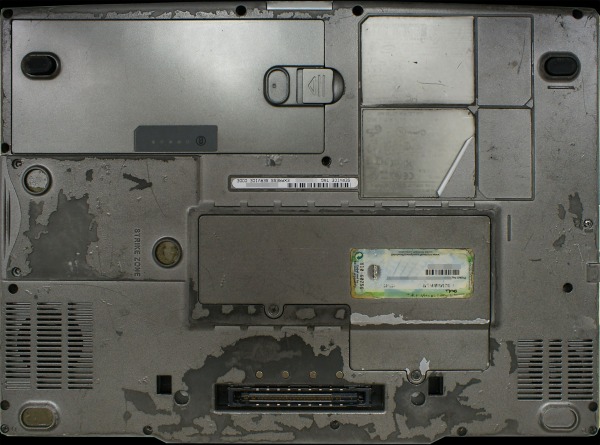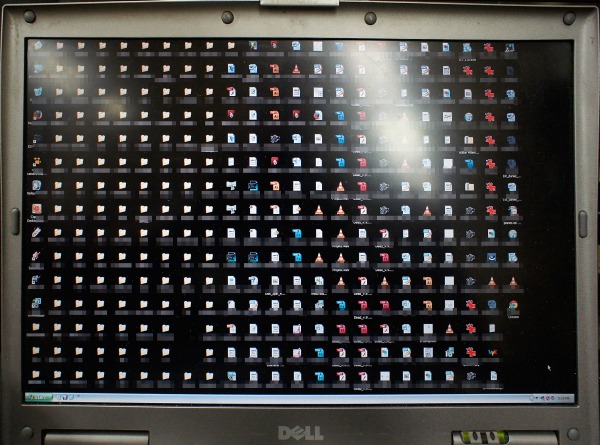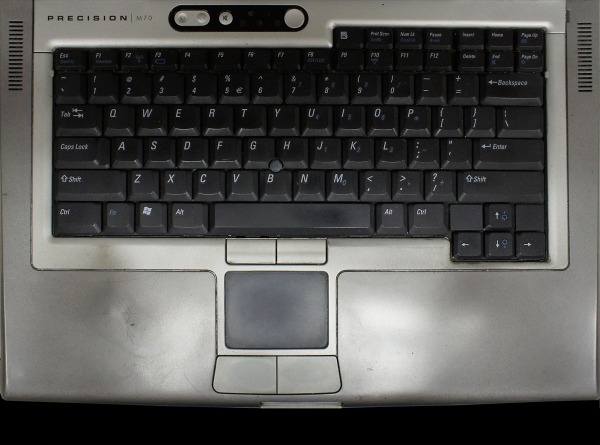 Few people know that Dell made high quality laptops with an all-metal chassis – the Precision line. This machine had an ultra-high resolution display, Quadro workstation graphics, and near-mil-spec construction. It has survived dozens of things that killed lesser machines. It has outlived every other computer I own. In the process, I've worn hand-and-arm-marks into the palmrests, scratches into the screen, polished the capacitive surface from the touchpad, and caused the paint to peel from the bottom. In a way, I think the super-crufty filesystem and ever-crowded desktop are also wear and tear. I feel at home on this machine.
This machine changed my life. I bought it in 2005 with money I earned working on Slator's projects. On this machine, I came into my own as a 3D modeler[QT]. I authored You Are Not Dead, the album. I processed thousands of photographs and countless hours of video. This machine has been to Fargo, Moscow, Toronto, New York, Vancouver, Los Angeles, Kennedy Space Center, and Kandalaksha. These days, it runs my radio rig, decoding all kinds of interesting things. I think we still have a few solid years of work to do together.