I'll be hosting a workshop on building DIY Book Scanners at BrainSilo on Sunday.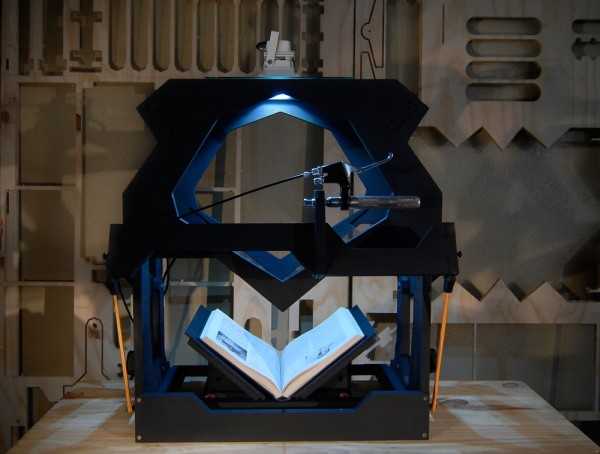 Paper Upgrade, my host, is a Portland non-profit dedicated to helping students digitize their study materials. They use DIY Book Scanners to do their work.
BrainSilo is Portland's hackerspace. Can't wait to meet 'em… my goal is to get one of these scanners into every hackerspace worldwide.
Perhaps even more important, I finally get to meet Ahren and Peter of CNCRouterParts.com.


Ahren and Peter designed the router that enabled me to design this new scanner.


They're donating precious time on their machines to cut the first four or five copies of the new hackerspace book scanner, one of which will be donated to the Disabled Resource Center to scan books for students. As far as DIY CNC goes, CNCRouterparts is the best thing out there. Can't wait to go visit the mothership. See you soon!